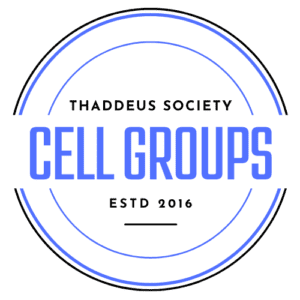 One of the main components of this ministry are the weekly cell group meetings: small groups of up to 16 members. Our society grows as each cell group invites and welcomes new members, then divides once the group begins to overflow—similar to our human cells. In this way, the interconnected cells can live the New Evangelization as Pope Benedict XVI defined it: "New evangelization must surrender to the mystery of the grain of mustard seed and not be so pretentious as to believe to immediately produce a large tree."
Below you will find a list of available cell groups. Some of them are currently under construction. If you don't see a group that works for you here message Sue and she will let you know of other options.
Mondays
This is a great group for anyone out of college and are attempting to live like… adults. Hey, it could happen! If you like a good discussion on faith and want to further your relationship with Christ – come join us!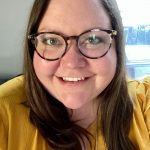 Hi! I'm Whitney. I absolutely love meeting new people and creating a welcoming community in which to grow closer to Christ. By day, I'm a Youth Ministry Coordinator for middle and high school students and by night I am a cat & dog mom who loves bringing people together. Our Thaddeus group is welcoming, hilarious, and deeply committed to authenticity, vulnerability, and finding joy. If you're looking for friends who are encouraging and perfectly imperfect, you've found your group.
Tuesdays
The Group – Work in Progress
We are a unique mix of people, in their mid-twenties to low thirties. We come from all walks of lives from those who are grad students, navigating careers, and those who are artistically focused. Despite our different journeys, we all have one thing in common- we are all a work in progress. If you are also a work in progress, you will fit in! We love dedicating time to being intentional and deepening our faith lives, while also having some fun and goofiness in the process!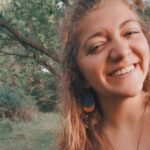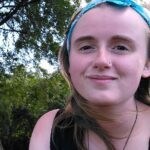 Wednesdays
The Group – Village Court
This group is for young adults in their 30s looking for community and to grow in their faith.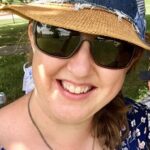 Sara earned her Masters of Science in Occupational Therapy degree in 2010 from Grand Valley State University and has worked as a home health occupational therapist for the last 10 years. She currently works for ACE Home Health Care out of Howard City. She is passionately fond of Russian literature, knitting, cooking, and playing monster with her three nephews.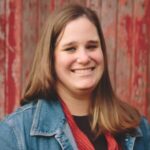 Erica is a Jr. High teacher at St. Paul the Apostle school, a former Youth Minister at St. Sebastian and been on staff at the Diocesan Youth Ministry Organization (DYMO) Camp for five summers. She loves learning more about the Faith, hiking, camping, writing Historic Fiction novels, Michigan State athletics, and spending time with her nieces and nephews.
---
If you don't see a group that fits you or your schedule, click HERE to find out more about starting one!