Most Reverend David John Walkowiak J.C.D.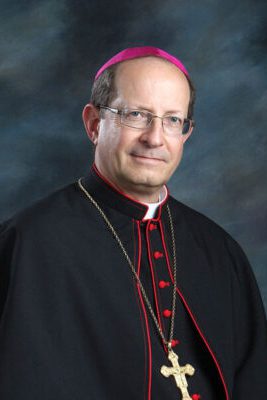 Twelfth Bishop of the Diocese of Grand Rapids
360 Division Avenue S., Grand Rapids, MI 49503-4501
Phone: (616)475-1250; Fax: (616)243-4910

Ordination Dates:
Priesthood: June 9, 1979
Episcopacy: June 18, 2013
Appointed Bishop of Grand Rapids: April 18, 2013
Installation: June 18, 2013
A bishop offers pastoral care to all those entrusted to his care. By virtue of his consecration and ordination, the bishop of the Diocese of Grand Rapids is the "moderator of the ministry of the word." His governance ensures that this ministry is based upon sacred Scripture, tradition, liturgy, the official teaching authority, and the life of the Church.