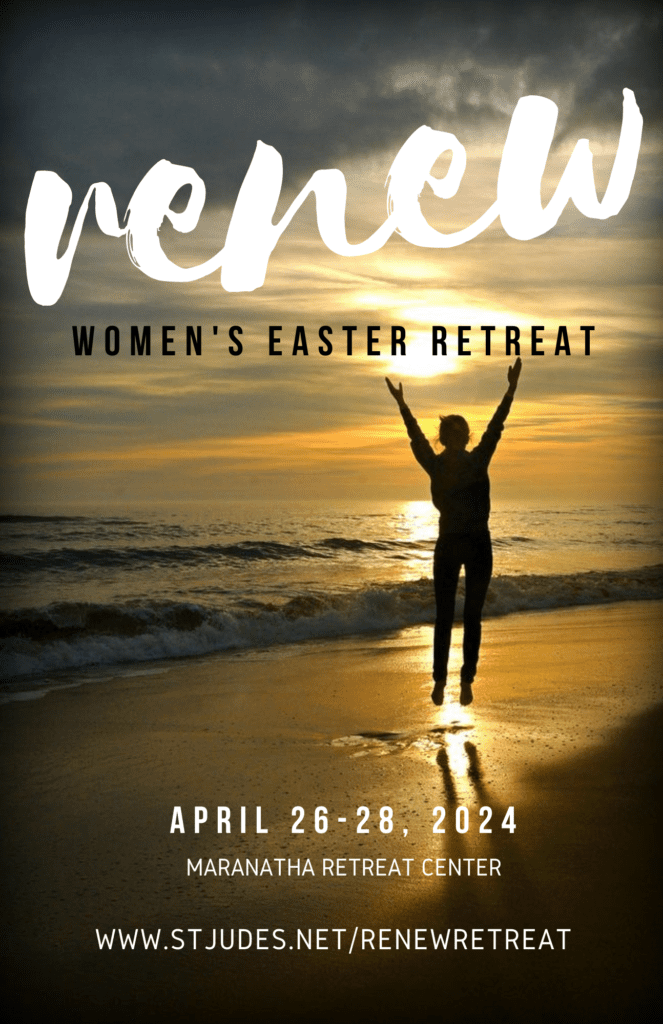 Join us for a few days away from all of the craziness of your daily life! This will be a great chance to increase your faith, relax, and enjoy some good community.
What do you need to know?
Any women 21+. All stages and states of life welcome!
The full retreat runs from April 26-28, 2024. We will be in the Lebanon House at Maranatha Retreat Center. The cost is the same for 1 or 2 nights, but you may choose to attend 1 or both.
Registration is open! Before March 1st the cost is $140, after March 1 the cost will go up to $150 (both are regardless of how many nights you will be staying.) You can find the registration link below! Payment is non-refundable.
This needs to be paid to reserve your spot. Please note "women's retreat" in the info line. You can:
Mail – St Jude (1120 4 Mile Rd NE 49525)
Paypal – suewuorinen@hotmail.com (Please "send to a friend" and not for "goods or services")
Venmo – SueWuorinen (Please "send to a friend" and not for "goods or services")
What time does it start and end?
We will start at 8PM. We will wrap up around Noonish on Sunday morning.
There will be plenty of time for rest and reflection but also times to just hang out and enjoy each other's company. There will be a few talks, scheduled prayers, but also opportunities to break off and explore different options you prefer. Adoration is available throughout the entire weekend.
Regardless of what is available, you pick and choose what you want to do. If that means a weekend of sporadic naps – you do you!
Go HERE for a packing list!
Traditional large group food such as soup/sandwiches for lunch and a nicer dinner, etc.
What if I have other questions?